ABOUT DALRADA PRECISION PARTS
Redefining the critical quality of today's precision parts and components.
Dalrada Precision Parts is a wholly-owned subsidiary of Dalrada Corporation that advances the efficiencies of the components and manufacturing industries through parts engineering excellence. We're committed to furthering the ambitious goals set by the Dalrada to create transformative innovations that positively impact people, businesses, and the planet.
With a long history of providing design and manufacturing solutions to world-renowned equipment manufacturers, Dalrada Precision Parts helps realize ideas from concept to delivery to after-sales service. We design, develop, and manufacture both OEM and aftermarket parts and parts-cleaning agents, distributing them through effective global supply chains.
CUSTOMER CARE AND QUALITY
Since our humble beginnings in 1984 as part of Dalrada Corporation, Dalrada Precision Parts has tailored each individual account to specific client needs. We're more than just a mechanical contract provider or a parts supplier; we're able to engage at any stage of the product lifecycle from concept and design to mass production and coordination. This gives Dalrada Precision Parts the ability to manage and provide true value to your products.
For nearly 40 years, we've been focused on creating unbeatable customer service experiences for our client partners around the world. We continuously create trust and build mutually successful long-term business relationships that have allowed us to become a leading parts and component manufacturer.
We take pride in solving the unique challenges of our customers and we continually strive to improve and enhance our capabilities on a global stage. The Dalrada Precision team includes the brightest minds in business and components engineering and we're constantly growing with a global presence around the world including our main offices in California and Malaysia.
MEET OUR EXPERIENCED TEAM
Brian Bonar
Chairman of the Board
As the CEO and Chairman of Dalrada Corporation (DFCO),  the parent company of Dalrada Precision Parts, Bonar officially joined the company in 1992. With a strong technical background, Brian worked with IBM for nearly two decades in Europe, Asia, and the U.S. Additionally, Brian's 20 years of experience in a variety of high growth companies – both private and public – have driven successful ventures in the U.S. and the UK.
David Pickett
President | VP Sales
David is a senior business leader with extensive experience working for industry-leading electronics manufacturing companies. His expertise in building relationships with global customers, suppliers, and internal stakeholders helps increase sales and supply chain velocity. David has designed and manufactured products for large OEM and Fortune 500 companies and his knowledge adds strength to Dalrada Precision Parts' operational and supply chain requirements.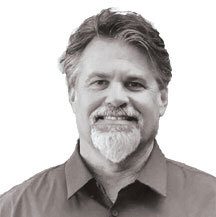 Gregg Silvers
DPC Manufacturing / Sales
With a professional career spanning more than 25 years in the fields of product manufacturing, chemical manufacturing, and parts manufacturing, Gregg's expertise in a wide variety of business segments is rare. His core competencies also include product development, strategic planning, and networking to achieve production and sales goals. He has extensive experience managing successful brands and product lines. 
Charles Vest
North American Sales Manager
Charles has earned a reputation as having integrity, knowledgeability, and a win-win attitude over the course of his 35-year career in sales and marketing with multiple billion-dollar clients and as a Toastmasters award-winning and best-selling author. His success has paved the way for Dalrada Precision Parts to become the technology and manufacturing partner of choice for many international clients and projects.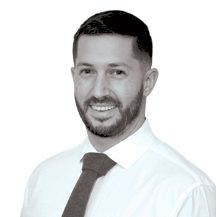 Tony Pagnotti
Sales / Customer Implementation
As an experienced, driven manufacturing professional with a demonstrated history of working in the consumer packaged goods industry, Tony brings a varied skill set to the team at Dalrada Precision Parts. He has dedicated experience in manufacturing automation, energy program management, project coordination, LSS Kaizen and continuous improvement, and process engineering. Tony strives to make positive changes in the world every day.
TECHNICAL EXPERTISE
Dalrada Precision Parts has built a solid reputation for working with innovative companies across different industries and is focused on making sure your parts are designed for manufacture and can seamlessly move from planning to production. We take a holistic approach of your products and in collaboration with your team will determine the best materials, tools and manufacturing processes to realize your needs quickly and efficiently.
OPERATIONAL EXCELLENCE
Operational Excellence is at the heart of Dalrada Precision Parts' manufacturing process. Our commitment to the relentless pursuit of improving performance and profitability is not only based around the traditional development of productivity, efficiency and standardization but also the building mindsets of innovation customization, collaboration and speed optimization.
SOLUTION-BASED ENGINEERING
It's important that our engineers are collaborating with your mechanical engineers early in the prototyping and NPI stages where design challenges or cost avoidance opportunities can be reviewed based on the design and chosen manufacturing process.
Design for Manufacturability (DFM) is a critical step in the manufacturing process and ensures your parts look and function as intended. Our DFM engineers review 2D & 3D part prints and identify design modifications based on expected geometric tolerances.